How Much Does It Cost To Move House UK
Posted by:
Admin
Tags:
Posted date:
26-07-2023
Curious about the expenses involved in moving house in the UK? Get insights into the cost factors, budgeting tips, and an estimate of moving expenses in our comprehensive guide. Plan your move with confidence!
How Much Do Removals Cost UK?
When planning a house move in the UK, it's essential to consider the associated costs involved. The total cost of moving house can vary depending on factors such as the size of the property, the distance to be travelled, and additional services required. For a typical 3-bedroom house relocation covering a distance of 50 miles, here is a breakdown of the average costs:
Loading & Unloading: The cost for loading and unloading belongings from a 3-bedroom house, which amounts to approximately 875 cubic feet, is estimated at £806. This includes professional handling of your items during the move.
Packing Services & Materials: If you opt for packing services and materials, the average cost for 30 large boxes is around £250. This service ensures your belongings are securely packed and protected.
Dismantling & Reassembling Furniture: In case you have furniture that requires dismantling and reassembling, such as 3 double beds, an estimated cost of £125 may be incurred. This service simplifies the furniture removal process.
Total Cost: Taking into account the above services, the estimated total cost for a 3-bedroom house move, including the removal company, packing services, and furniture dismantling service, is around £1,181.
Keep in mind that these figures are average estimates, and actual costs may vary based on individual circumstances. To obtain a precise quote tailored to your specific move, it is advisable to contact a reputable removal company and provide them with detailed information about your requirements.
Cost Of Hiring A Moving Van
The cost of hiring a removal van can vary depending on several factors. If you opt for a self-drive van, the price will depend on the size of the van and the duration of the hire period. For example, a medium wheelbase van with a loading capacity of 8-10.4 cubic meters may cost around £43 to £53 per day, while a long wheelbase van with a loading capacity of 12-14 cubic meters could cost approximately £63 to £85 per day.
Larger options like a Luton van with a loading capacity of 15.1 cubic meters may range from £85 to £108 per day, and a Luton lorry with a loading capacity of 26.3 cubic meters could cost between £128 and £178 per day. Alternatively, if you prefer to hire a man with a van service, the cost is typically calculated per hour and varies based on the number of men assisting with the move.
For instance, a transit van with one man could cost around £40 per hour, while a Luton van with one man may be priced at approximately £48 per hour. The rates increase as more men are required, such as £54 per hour for two men with a transit van, or £106 per hour for two men with a Luton lorry.
Removal Prices For Different Property Sizes
Calculating the cost of moving house involves considering various factors, with the size of your current property and the number of belongings being key determinants. Additionally, whether you opt for a packing service provided by the removal company or decide to pack yourself can impact the overall cost.
While self-packing is a more cost-effective option, many homeowners prefer to entrust the packing to professionals, alleviating stress and effort. To provide a rough estimate, here are the average costs for moving house in the UK, which include both packing and removal services:
For a 1-bedroom house, you can expect to pay around £750.
If you're moving from a 2-bedroom house, the average cost is approximately £925.
For those relocating from a 3-bedroom house, the budget typically ranges around £1,300.
And if you have a 4-bedroom house, the cost is likely to be around £1,800.
It's important to keep in mind that these figures serve as general guidelines and can vary depending on various factors, including the specific services offered by the chosen removal company and the distance of the move. Another factor influencing removal costs is seasonality. During peak periods when removal companies face high demand, prices tend to be higher. The summer months, especially August, are typically the busiest time for removal companies. If cost-saving is a priority, it may be worth considering a move during quieter months, if feasible within your schedule.
To obtain a more accurate estimate tailored to your specific needs, it is advisable to request quotes from reputable removal companies. They will take into account your unique circumstances and provide a more precise cost breakdown. By understanding the average cost of moving house and considering the factors that influence it, you can better plan and budget for your relocation. Investing in a smooth and stress-free move is well worth it, ensuring a seamless transition to your new home.
How Location Affects Removal Costs
The location of your move can significantly impact the costs involved. Based on data from Compare My Move, here are the average removal costs for various cities in the UK:
London
The average removal cost is approximately £1,547, with highs reaching £2,354 and lows at £740

Manchester
The average removal cost is around £1,306, with highs of £1,662 and lows at £949.

Cardiff
The average removal cost is approximately £730, with highs reaching £856 and lows at £604.

Edinburgh
The average removal cost is around £1,450, with highs of £1,204 and lows at £1,781.

Factors such as the level of service, experience, and customer reviews should also be taken into account when selecting a removal company. By understanding how location affects removal costs, you can better plan and budget for your move, ensuring a smoother and more cost-effective transition to your new home.
Is It Worth Hiring A Professional?
Careful packing is another crucial benefit provided by professional removal companies. While it may appear cost-effective to pack your belongings yourself, there is a higher risk of fragile items getting damaged during transit.
Professional movers possess extensive training and experience in handling delicate possessions. They utilise high-quality packing materials and techniques to ensure the safety and security of your belongings. Additionally, reputable removal companies often offer insurance coverage, providing peace of mind in the event of any unexpected accidents or breakages.
The stress associated with moving house can be significantly reduced by hiring professionals. With a family or pets to consider, juggling multiple responsibilities can be overwhelming. By enlisting the services of a removal company, you can alleviate the burden and concentrate on the more essential aspects of the move. These experienced professionals will take care of everything from packing up and cleaning your property to assisting with the unpacking process.
They can even provide additional services such as furniture assembly and arranging utility connections, making your transition to the new home much smoother. Furthermore, professional removal teams are well-equipped to handle unexpected challenges and last-minute hitches that may arise during the moving process.
From navigating difficult access points to finding suitable parking at your new property, they possess the necessary skills and resources to overcome these obstacles. Their experience allows them to proactively identify and address potential issues, ensuring a more seamless and stress-free moving experience. In summary, hiring a professional removal company offers numerous benefits that go beyond cost savings.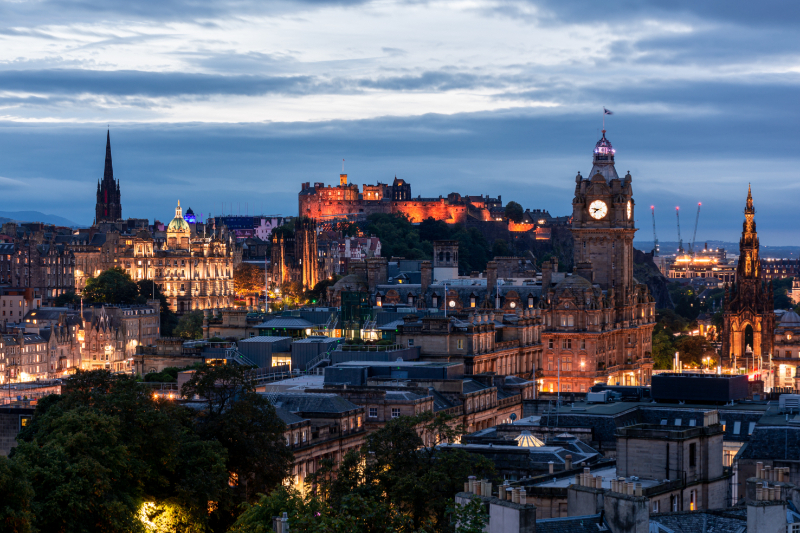 ---
Newtons Removals And Storage Ltd offers professional removals for clients in Warwickshire, Leicestershire and the surrounding areas. We have a long history, with decades of experience, guaranteeing customer satisfaction whenever our clients need us. If you're in need of a removals company, contact us today!