How To Save Money When Moving House
Posted by:
Admin
Tags:
Posted date:
26-07-2023
Are you looking for ways to save money when moving house? We look at tips and advice for keeping to your budget when you move to a new home.
How To Save Money When Moving House
When it comes to moving house, selecting the right removal company is essential. Start by researching online and checking customer reviews to create a shortlist of potential companies in your area. Contact them to request quotes tailored to your specific move.
Comparing quotes allows you to find the best deal while ensuring quality service. Don't hesitate to mention other quotes received, as this may help negotiate a more competitive price. Remember, it's not just about cost – consider the company's reputation, experience, and level of customer service.
Another way to save money is by inquiring about packing materials. Some removal companies offer these as part of their services, helping you cut down on additional costs. Alternatively, you can source packing materials independently to reduce expenses.
Take the time to assess each company's expertise and reliability. Read testimonials and ask for recommendations from friends and family who have had positive experiences with removal companies.
By conducting thorough research, comparing quotes, and assessing reputations, you can find the right removal company that will handle your move with professionalism and efficiency.
This ensures a smooth and stress-free transition to your new home. Remember, moving house is a significant event, so investing time and effort in finding the right removal company is well worth it. With the right team by your side, you can enjoy a seamless move, knowing that your belongings are in capable hands.
Reduce Your Packing Costs
When it comes to moving house, you can take steps to minimise your packing expenses without compromising the safety of your belongings. By implementing a few cost-saving strategies, you can keep more money in your pocket. Here are some tips to help you reduce your packing costs:
Firstly, consider reaching out to friends, family, or local businesses for spare boxes. Many supermarkets are happy to give away cardboard boxes that were destined for recycling. This way, you can save money on purchasing brand new boxes and put those resources to better use.
In addition, you can repurpose items you already have instead of buying bubble wrap. Use clothing, bedding, or spare corrugated paper to wrap fragile items like glasses, plates, and vases.
Unprinted newspaper offcuts can also be used as protective wrapping. Not only will this save you money, but it also reduces waste.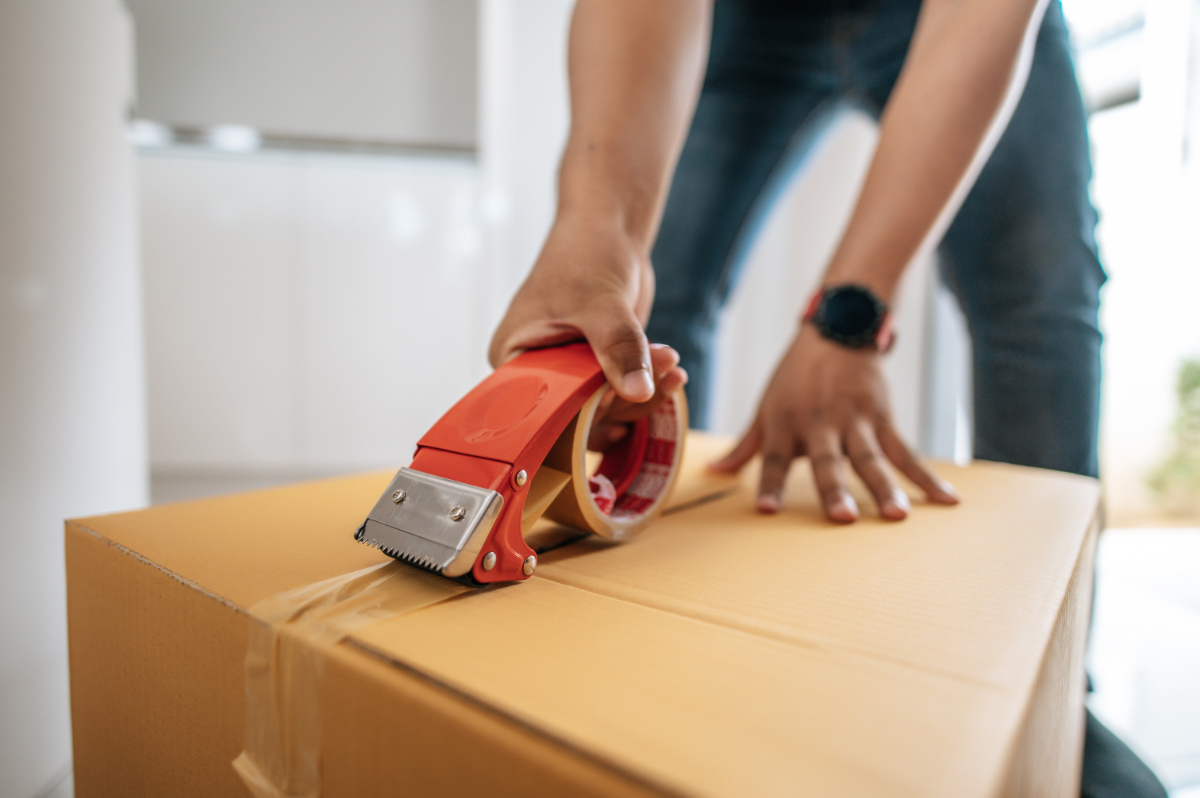 Another way to save money is to enlist the help of friends and family. Instead of hiring a professional packing service, ask your loved ones if they would be willing to lend a hand. By working together, you can efficiently pack your belongings without incurring additional costs. Planning and organising your packing process in advance can also help save money. By being proactive, you can avoid last-minute rushes and the need for expedited packing services.
Take the time to plan out the packing order and allocate sufficient time for each task. This will prevent unnecessary stress and potential damage to your items. Remember, while reducing packing costs is important, it's equally vital to ensure the safety of your belongings. Take care to pack and protect each item properly to minimise the risk of damage during transit. By following these cost-saving tips, you can make your move more budget-friendly and still achieve a smooth and secure packing process. With a little creativity and resourcefulness, you'll be able to save money without compromising the integrity of your move.
Plan Ahead
When moving house, taking the time to plan ahead can help you save money and make the process more efficient. By considering every cost in advance, you can avoid last-minute expenses and make sure nothing is overlooked. Start by creating a detailed timeline of tasks to be completed in the months, weeks, and days leading up to the move. Prioritise the most important deadlines and allocate time accordingly.
Planning ahead allows you to make informed decisions and identify opportunities to save money. For example, compare quotes from different removal companies to find the most cost-effective option. Additionally, assess the number of packing materials and boxes required based on the size and weight of your belongings. By doing so, you can avoid unnecessary expenses.
Utilise the time in advance to explore cost-saving strategies. Consider asking friends and family for assistance with packing or transporting items, reducing the need for hiring additional help. Moreover, scheduling your move during off-peak times or weekdays may result in lower rates from moving companies.
By focusing on the most critical tasks and setting priorities, you can stay organised and avoid any last-minute surprises that could lead to unexpected costs. Planning ahead allows you to take control of your move, ensuring a smoother transition to your new home while keeping costs in check. So, take the initiative and plan ahead for your move. By doing so, you can save money, optimise your resources, and enjoy a stress-free relocation experience.
Provide All The Information
When requesting a quote from a removal company, it is crucial to provide comprehensive information about your moving requirements.
By doing so, you eliminate guesswork and enable the company to offer an accurate estimate tailored to your specific needs. Here are some essential tips to ensure you provide all the necessary details:
Start by creating an inventory of your large items, such as furniture, that will be included in the move. This list allows the removal company to assess the size and weight of your belongings, determining the level of effort and resources required.
Additionally, confirm your removal date if it is already determined. Clear communication of the date helps the removal company schedule their resources accordingly and accommodate your specific timeline.
While an exact count may be challenging, try to provide a rough idea of the number of possessions you have. This gives the removal company a general sense of the volume of items to be moved, helping them plan the necessary manpower and vehicles. It is also important to mention any unique challenges associated with your move. For example, if you live in an upper floor flat or have complex access points, inform the removal company about these factors. This information allows them to anticipate and make appropriate arrangements to overcome any potential obstacles.
By providing as much relevant information as possible, you enable the removal company to assess the scope of your move accurately. This leads to a more precise quote that aligns with your specific needs and avoids surprises along the way. Remember, clear and transparent communication is essential. Take the time to compile the necessary details before reaching out to removal companies, ensuring you provide a comprehensive picture of your moving requirements. By doing so, you increase the chances of receiving accurate quotes and set the stage for a successful and stress-free move.
Avoid Extra Removals Charges
To prevent unnecessary charges from your removal company, there are important steps you can take:
First, provide all requested information accurately. This includes details about the size and quantity of items, any specific requirements, and access restrictions. Clear communication helps the company plan effectively and minimises the risk of unexpected charges. Plan your removal day to ensure both your current and new properties are easily accessible. Coordinate key collection or property handover with the scheduled time of your removal to avoid delays and additional costs.
Arrange suitable parking near your property on the removal day. This enables the removal team to load and unload efficiently. Consider obtaining permits or notifying local authorities to ensure convenient parking arrangements. Prepare your belongings in advance by having your boxes packed and ready to go when the removal team arrives. Properly label and organise your boxes to save time and prevent delays. This also helps avoid additional charges for packing services or waiting time.
Lastly, have a plan or floor map of your new home. Clearly indicate where furniture and boxes should be placed in each room. This ensures the removal team can unload and position items correctly, saving you time and effort in rearranging later.
---
Newtons Removals And Storage Ltd offers professional removals for clients in Warwickshire, Leicestershire and the surrounding areas. We have a long history, with decades of experience, guaranteeing customer satisfaction whenever our clients need us. If you're in need of a removals company, contact us today!